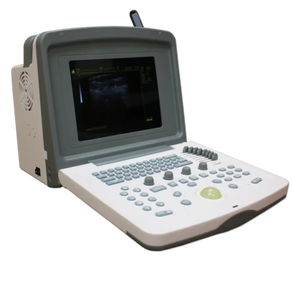 WED-9618V
WED-9618V is a veterinary ultrasound machine used to diagnose large animals. With help of this system, veterinarians can examine tendon and reproduction system of bovine and equine. It comes with surface mounting technology (SMT) and programmable parts (FPGA) which makes it lightweight and suitable for checkups of feline, canine and ovine also. WED-9618V produces amazing image quality with high resolution; it also has revolutionary technology of full digital beam-forming.
WED-9618V has 10 inch SVGA monitor, Convex/Linear scanning mode, its probes are durable and easy to operate. It adopts digital scan converter (DSC), micro-computer control and frame correlation technologies.
KeeboMed Inc. can deliver you WED-9618V in excellent quality and highly discounted prices. All the machines displayed on our website have been checked for quality and full functionality. If you have a limited budget, we have some amazing financing options also. KeeboMed is the only company with a free return policy within 30 days and offers warranty on each product.